The market for "weight loss remedies" is probably one of the most saturated areas of the broader supplement industry.
Manufacturers are outdoing themselves in creating new formulas and longer and longer formulations, wanting to create a product that has "everything."
For this reason, products with short, clear compositions such as Slim Dream Shake give the impression of being underdeveloped and not worth the price, because on the shelves you can find products with several times longer composition than Slim Dream, whose price will be similar to it - about 170 zloty.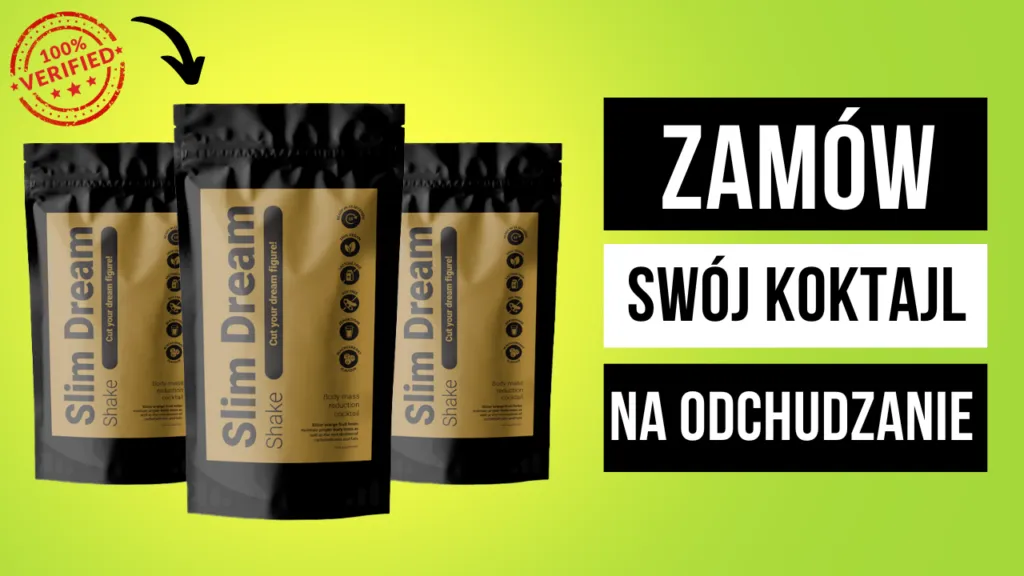 More is better, right?
Well, no. Especially with dietary supplements you have to pay attention to what you buy, carefully analyze the composition and well think before you buy.
It's no trick to spend two hundred zlotys on pills that we don't even know how to use, and then find out with exasperation that you spent money down the drain.
Slim Dream Shake composition
Slim Dream Shake is basically a very simple concept -. three types of fiber derived from fruit - apples, chokeberry and blackcurrant plus bitter orange extract. It looks inconspicuous until you take a closer look.
In November 2018, the scientific journal Nutrients published an excellent paper by Dreher Whole Fruits and Fruit Fiber Emerging Health Effects.. The facts are that Less than 10% of the population of Western countries provide their bodies with adequate amounts of fiber, component absolutely necessary for the proper functioning of the digestive system.
Effects of Slim Dream Shake
The manufacturer of Slim Dream has thoughtfully relied on fiber derived from fruit - significantly It reduces the risk of diabetes, cardiovascular diseases i certain cancers.
Swelling when exposed to water, It inhibits the feeling of hunger and provides long-lasting feeling of satiety, making it not only significantly facilitates the weight loss process, but also plays a significant role in maintaining a healthy weight.
Fiber is also utilized by our intestinal microflora, contributing to the proper synthesis of many compounds needed by our body.
Combining fiber with bitter orange extract is an interesting idea - the extract contains synephrine - a powerful stimulant that significantly increases the amount of energy produced by the body, and thus - facilitates maintenance of negative caloric balance.
Reports of unpublished clinical trials available online show very promising results from supplements containing this substance, but it is worth treating as a curiosity.
How to use Slim Dream Shake?
The manufacturer rightly recommends that Do not exceed the consumption of one serving per day. Too high a dose of synephrine is capable of causing unpleasant side effects, especially raise blood pressure and cause abdominal pain.
This is especially important for coffee and energy drink enthusiasts. caffeine too, is a stimulant that can increase blood pressure.
Slim Dream Shake - opinion, review and rating
Simple composition of Slim Dream Shake it's his strength, not weak. The manufacturer has put natural ingredients, and the mechanism of action of the preparation is easy to predict.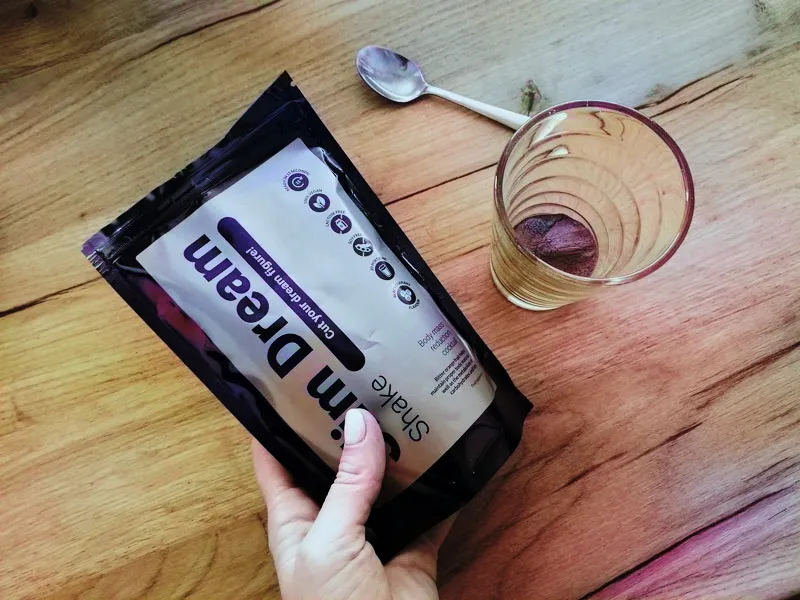 As a result, people who are allergic to popular ingredients in weight loss supplements need not worry. It is vegan product, so those practicing this way of eating will also benefit from it.
This formula is a sensible addition to changing your diet to a more healthy one, which, combined with a negative caloric balance, can make it much easier to lose pounds.
However, it will not work on its own and passively waiting for results will only result in disappointment and lost money.
Literature
Dreher ML. Whole Fruits and Fruit Fiber Emerging Health Effects. Nutrients. 2018 Nov 28;10(12):1833. doi: 10.3390/nu10121833. PMID: 30487459; PMCID: PMC6315720.